Scentist Relaxing Body/Foot Soak (Theraputic Rose)
Scentist Relaxing Body/Foot Soak (Theraputic Rose)
Buy this product to earn
1
Points.
A home remedy for generations, Epsom foot soaks are purported to relieve aches and pains, decrease inflammation, improve circulation, and soften and deodorize the feet. Epsom salt is also claimed to have anti-fungal and anti-microbial properties — and soaking feet in Epsom salt baths is reported to help heal a variety of foot and skin infections, including athlete's foot, toenail fungus and small wounds. Epsom salt is even claimed to detoxify the body and relieve stress.
Product Usage : Shake well before use, add approximately 30g to the foot basin / shower tub and dissolve in hot water. add cold water to adjust temperature. Soak feet/ body for 15-25mins.
Out of stock
Share your thoughts!
Let us know what you think...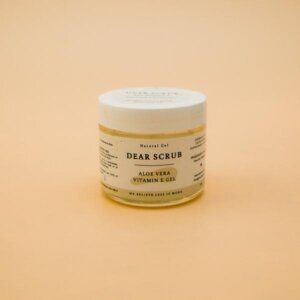 Quickview
This Aloe Vera gel is made using 100% pure aloe vera enhanced with Vitamin E. Alcohol free, silicon free, with no added fragrance and fillers because that is all you need! The antioxidants present in this combo create a double attack agents to reduce inflammation, against dark spots on the skin, help reduce all aging signs, prevent scarring, provide a fresh glow and help reduce pollution-related free radical damage. It is great for soothing and hydrating skin and can even be used on your hair.
RM

26.50