Scentist Relaxing Body/Foot Soak (Spa Lavender)
Buy this product to earn
1
Points.
A home remedy for generations, Epsom foot soaks are purported to relieve aches and pains, decrease inflammation, improve circulation, and soften and deodorize the feet. Epsom salt is also claimed to have anti-fungal and anti-microbial properties — and soaking feet in Epsom salt baths is reported to help heal a variety of foot and skin infections, including athlete's foot, toenail fungus and small wounds. Epsom salt is even claimed to detoxify the body and relieve stress.
Product Usage : Shake well before use, add approximately 30g to the foot basin / shower tub and dissolve in hot water. add cold water to adjust temperature. Soak feet/ body for 15-25mins.
Out of stock
Additional information
| | |
| --- | --- |
| Department | Hobbies and Interests |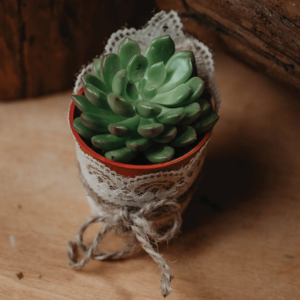 Marketplace
The famous Roman philosopher Marcus Tullius Cicero once said, "If you have a garden and a library, you have everything you need." That's because while a library can feed your mind, nature can feed your soul. You can bring a part of nature into your home by introducing easy-to-raise succulent houseplants. Succulent plants add special and beautiful touches to your home décor, but they are more than a pretty ornament. They improve air quality, has medicinal properties, improves your concentration, and much more.
RM

13.00