64% Dark Chocolate with Cacao Nibs Panchor by Benns Ethicoa
64% Dark Chocolate with Cacao Nibs Panchor by Benns Ethicoa
Sweet, indulgent, and 100% natural? These chocolate bars with cacao nibs are perfect for satisfying your cravings. Made with only the finest ingredients including cocoa butter, unrefined cane sugar, and of course, cacao nibs, these chocolate bars are a true delight. Plus, they're vegan and gluten-free, so everyone can enjoy them. And for peace of mind, they're also Halal certified. So go ahead and indulge in something truly special – grab a chocolate bar with cacao nibs today!
In stock
Additional information
Weight
0.032 kg
Dimensions
14.8 × 6.5 × 0.9 cm
Delivery

1. Please allow 1 to 3 business days to process your order.
2. The gift will be put into a carton box to protect the outer of the gift box. If the box is loose in the carton box, packaging accessories such as foam will be included to secure the gift box. No pricing information will be included.
4. Seal the package and attach the airwaybill to dispatch. Please allow 2 to 6 business days on standard shipping In West Malaysia.

Display

Colour: Actual colours may vary due to every computer monitor has a different capability to display colours and that everyone sees these colours differently. Therefore, we cannot guarantee that the colour you see accurately portrays the true colour of the product.

Props: This gift does not include props used for the photoshoot.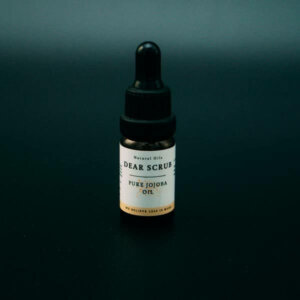 Quickview
Jojoba oil comes from the seed of the jojoba shrub (Simmondsia chinensis), contains many nutrient compounds, including long-chain fatty acids and fatty alcohols, and is closest to the oil produced by human skin. This is also why it can help balance oil production and feels so light and non-greasy. It is rich in Vitamin E and has a high penetrating capability making it popular in anti-aging treatments and routines. How to use? (1) Hair - Apply a few drops on hair as a conditioner or to control frizz. (2) Skin - Apply a few drops on the skin as a moisturiser or as a cleansing oil. Recommended use: Every day or if needed.
RM

23.50