Your wedding day is a monumental occasion filled with love, joy, and the promise of forever. As you gather with your loved ones to celebrate this special day, you'll want to thank them for being a part of your journey with meaningful and captivating souvenirs.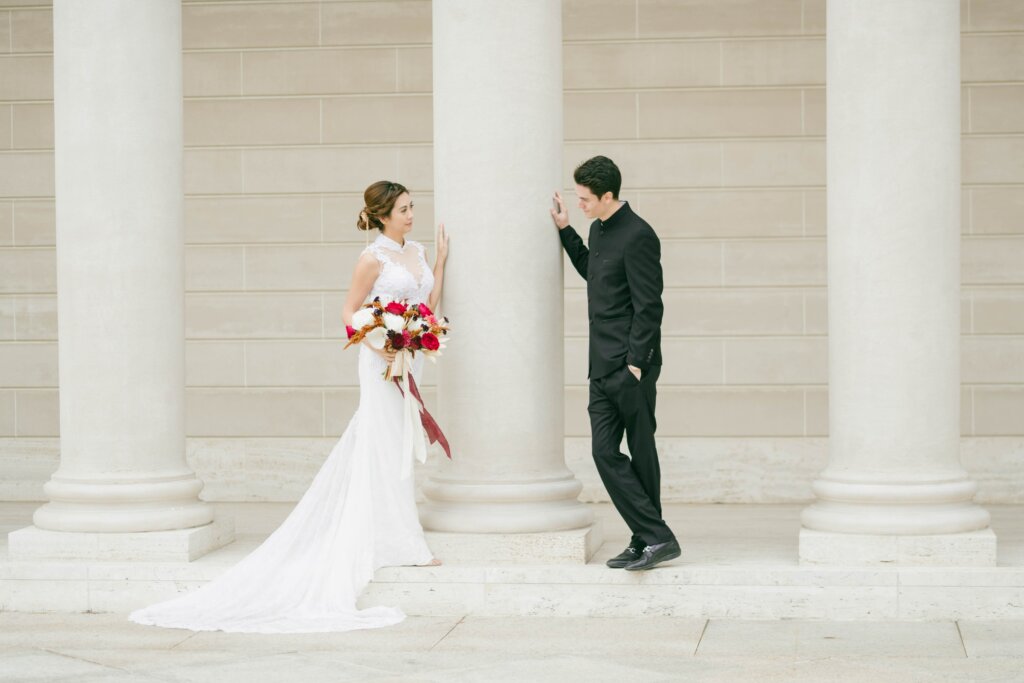 Photo by East Meets Dress on Unsplash
From delectable treats to charming keepsakes, here are some delightful souvenir ideas that will leave a lasting impression on your guests:
1. Mini Champagne Bottled Chocolate:
Sweeten the memories of your wedding day with delectable chocolates. These indulgent treats not only satisfy the taste buds but also symbolize the sweetness of your love story.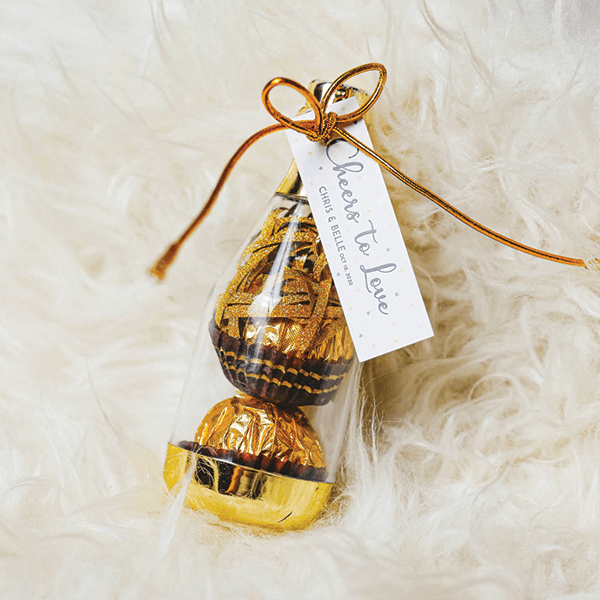 2. Jar of Nutella:
Spread the love with miniature Nutella jars. This beloved hazelnut spread is not only a delightful treat but also a unique reminder of the sweetness that love brings to life.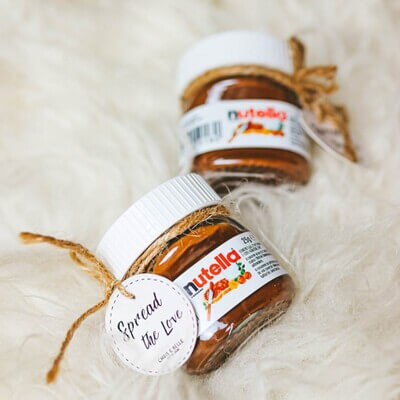 3. Mint-To-Be Sweets:
A personalized assortment of sweets is a classic way to express gratitude. The delicate mints, for sure, will leave a lingering taste of your special day.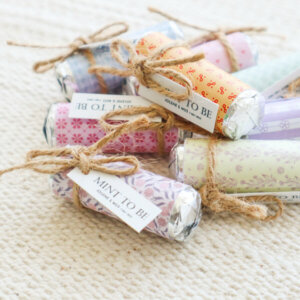 4. Sweet Honey Jar:
Just as bees work together to create something beautiful, your wedding day is the result of the collective efforts and love of those around you. A jar of honey signifies the sweet harmony of togetherness.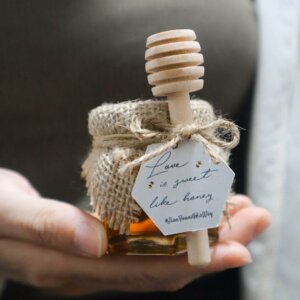 5. Flower Tea Tube:
Brew up memories with elegant tea tubes. Guests can savor a warm cup of tea while reminiscing about the heartwarming moments they shared at your celebration.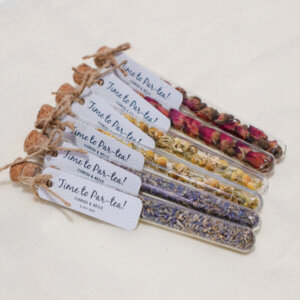 6. Cork &
Acrylic

Coaster:

Practical and stylish, personalised coasters make for thoughtful keepsakes. Every time your guests rest their drinks, they'll be reminded of the wonderful time they had celebrating your love.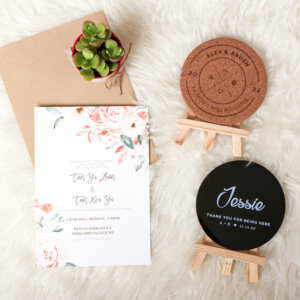 7. Wine Stopper Bookmark:
A wedding is a celebration that gets better with time, just like a fine wine. Gift your guests wine stoppers, allowing them to preserve the memories of your special day while enjoying their favorite wines.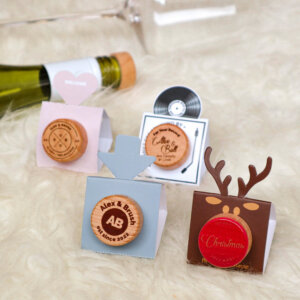 8. Leather Luggage Tag:
For guests who have come from afar to join you on your big day, luggage tags are a charming way to thank them. Every journey they undertake, even after the wedding, will carry a piece of your love and appreciation.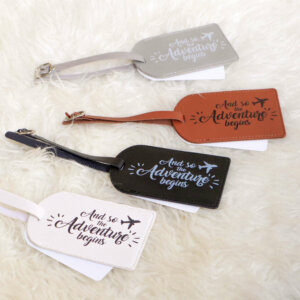 9. Love Potion – Bath Salt:
Pamper your guests with soothing bath salts that offer relaxation and rejuvenation. It's a gesture that shows you care about their well-being as much as they care about your happiness.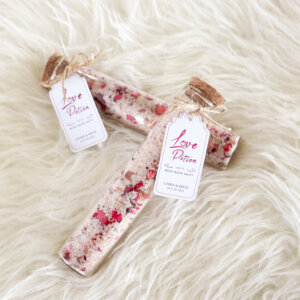 10. Fresh Succulent Plant:
Symbolizing growth and endurance, succulent plants are a unique and eco-friendly gift. Your guests can nurture these plants, just as you'll nurture your lifelong commitment.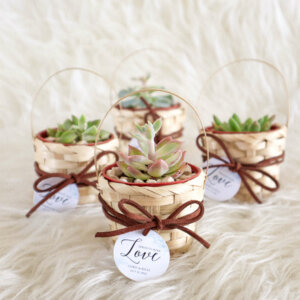 11. Key to Your Heart – Bottle Opener:
Unlock the memories of your wedding day with beer key opener. These elegant and meaningful keepsakes remind everyone of the doors your love has opened and the bright future that lies ahead.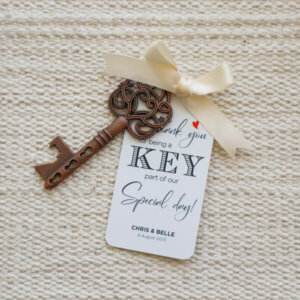 Each of these souvenir ideas holds the power to transport your guests back to the enchanting moments of your wedding day. As they cherish these tokens of your love and appreciation, they'll also carry a piece of the joyous celebration that united you and your partner in a bond that will endure for years to come.
ALittleThing™ offers a free personalization service to further elevate the souvenirs by adding a personal touch. You can have your name, wedding date, or a short message specially printed or engraved onto the wedding souvenirs. This transformation turns a simple token into a cherished keepsake that your guests will treasure for years to come.