Premium Alcohol-Free Hand Sanitizer (Golden Frosted Glass)
This hand sanitizer is using the newest, 100% all-natural (safe for kids), specialty low-salt formulation with a boost of powerful electrolyzed HOCl. This non-drying hand spray can be used frequently throughout the day and is ideal for use after hand washing to soothe your skin's natural defenses and promote soft skin! Always free of harsh chemicals – containing zero alcohol, triclosan, parabens, or added fragrance.
– KILLS 99.99% BACTERIA IN 60 SECONDS FROM BACTERIA CHALLENGE TEST
– JAPAN TECHNOLOGY
– NON-ALCOHOL
– 100% NON-TOXIC
– FOOD GRADE CERTIFIED
– WEAK ACID HYPOCHLORITE PH6.2 (AS GENTLE AS WATER)
– APPROVED BY WHO (WORLD HEALTH ORGANIZATION)
***A minimum order of 20 units and above
In stock
Additional information
| | |
| --- | --- |
| Weight | 0.03 kg |
| Dimensions | 5 × 2.5 × 9 cm |
| Delivery | 1. Please allow 1 to 3 business days to process your order. For pre-order items, it might take up to 14 business days to order. 2. No pricing information will be included in your package. 3. Seal the package and attach the airwaybill to dispatch. Please allow 2 to 6 business days on standard shipping In West Malaysia. |
| Display | Colour: Actual colours may vary due to every computer monitor has a different capability to display colours and that everyone sees these colours differently. Therefore, we cannot guarantee that the colour you see accurately portrays the true colour of the product. Props: This gift does not include props used for the photoshoot. |
| Department | Covid-19 Kit |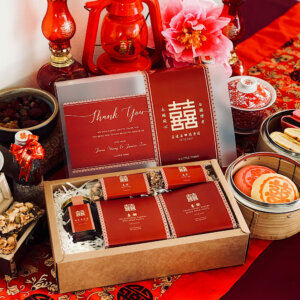 Wedding Gift Box
*Please note that the pastries are made fresh daily with no preservatives. Due to their all-natural ingredients and lack of preservatives, our pastries have a SHORT SHELF LIFE of 10 days. We recommend enjoying them within the recommended period for optimal freshness and taste.
Now it's time to share the happy news! There's no better way for proud parents to announce the wedding than with bridal pastries filled with great flavor, joyful fun, and a dash of nostalgia. What's inside: Red Bean Paste & Mung Bean Paste Chinese Traditional Wedding Pastry by Sin Teo Hiang x1 set (2 pcs) - Double Happiness Pastries are usually presented as a proposal gift by the groom's family to the bride's family. Both families will then make the wedding announcement to their relatives and friends by sending out the wedding invitations along with these meaningful cakes to symbolize marital bliss, prosperity, and longevity. Peanut Bar x2 - Made from the traditional recipe but crafted with a modern twist, these are sure to sweeten the hearts of both the young and old! Five Treasures Tea x1 - It is believed promote energy, circulation, tonify the liver, stimulate blood production, and to replenish "chi". The "Five Treasures" refer to the five main ingredients; goji berries, jujube (a type of red date), dried chrysanthemum flowers, rose flower tea, and dried longan fruit. Kraft Box with Custom Premium Label and Card x1 - All of the items are painstakingly arranged in our 100% recyclable & reusable kraft box. A complimentary customised thank you card will be enclosed with your gift box. We even personalise your wedding box label for you with an MOQ of 20 units. Just let us know what you want to personalise in the form below. Don't Worry! We will send a mockup for you for approval before bulk print. Price: 20-50 boxes: RM39 each 51 - 100 boxes: RM35 each 101 boxes and above: RM29 each **Please place your order at least 3 to 4 weeks in advance** Need to find out more details about your gift box? No worries. Live chat with us
here
for more info Size of box:25cm x 15cm x 6cm
Note:
With Personalisation Option - Two complimentary rounds of revisions are included to perfect the proofs. Nothing will be printed without your approval.
Orders placed less than two weeks before the delivery date are not eligible for artwork customisation.
Pastries are pork free but non-halal.
RM

39.00