Oh-So-Vanilla On-The-Go Sachet by Amazin' Graze
A Blend for All, Beyond the Gym!
Our protein blend boasts an impressive 25g of plant-based protein per serving, derived from non-GMO pea protein. What's more, it contains ZERO SUGAR and is gluten-free, catering to various dietary needs. Designed for those on the go, our blend is not just about protein. It's packed with 18 essential Amino Acids, 2 billion CFU probiotics for gut health, immunity-boosting turmeric and green tea extracts, and even offers fat-burning benefits.
But wait, there's more! Our blend features FibersolⓇ, a super cool ingredient that helps manage blood glucose levels and lowers LDL (bad) cholesterol, ensuring you prioritize your well-being. And don't forget about the fuller texture! Thanks to the inclusion of high-quality probiotics, our blend offers a satisfying and enjoyable experience with every sip.
In stock
Additional information
| | |
| --- | --- |
| Weight | 0.035 kg |
| Dimensions | 9 × 0.5 × 14.7 cm |
| Delivery | 1. Please allow 1 to 3 business days to process your order. For pre-order items, it might take up to 14 business days to order. 2. No pricing information will be included in your package. 3. Seal the package and attach the airwaybill to dispatch. Please allow 2 to 6 business days on standard shipping In West Malaysia. |
| Display | Colour: Actual colours may vary due to every computer monitor has a different capability to display colours and that everyone sees these colours differently. Therefore, we cannot guarantee that the colour you see accurately portrays the true colour of the product. Props: This gift does not include props used for the photoshoot. |
| Department | Food and Treats |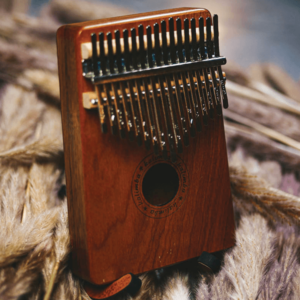 Marketplace
Arouse The Best Memories. Enjoy Music. Kalimba, also known as the thumb piano, is like a magical music box that can produce amazing sounds. It is a new type of instrument originated in Africa and super great for children to cultivate musical talent and for adults who simply love music. Easy to Play: Without any music basis, you just move your thumb to get the wonderful music that delights you all day long. Clear and Melodious Sound: Made of advanced metal tines and mahogany box. Notes are sustained for longer steadiness. Beautiful sound. Portable Design: Small size and comes with a portable cloth bag for easy carrying. An excellent choice for relaxing, decompression, travel etc. High-quality Materials: Handmade with high-quality mahogany and ore steel bars, giving you a better sense of hearing, vision and touch. Immediately Playable: Music book comes with the in-tune kalimba. There is engraved notation in its tines, making it the perfect finger piano for beginners and children.
RM

126.00