Moka Pot Coffee Maker
Buy this product to earn
1
Points.
Moka Pot is known as a tool to extract espresso coffee in Europe and Latin American countries. If you love to have very strong coffee but not quite similar to espresso, this Moka Pot Coffee Maker is perfect for that!
How to make a perfect Moka Pot Coffee?
Step 1: Add cold filtered water to the bottom half of the pot until it reaches the valve.
Step 2: Fill the funnel with Coffee Powder by Carnarvon – level with the top with a little pressure, but don't tamp the grinds down.
Step 3: Insert the funnel into the bottom portion of the pot. Screw the top onto the base until it is just finger tight.
Step 4: Place the Moka pot on the stove over medium heat. Make sure the gas flame is smaller than the width of the pot.
Step 5: Brew coffee about 5 to 7 minutes. The water will boil up through the coffee and fill the top of the pot. The coffee starts to bubble at around 3 to 5 minutes. About 2 minutes later, remove the Moka pot from the fire source – brewed coffee is very fragrant. Turn off the heat.
Step 6: Lift the top of the pot and peak inside. The chamber should be full of coffee. Pour it into the coffee cup, and then you may enjoy your coffee!
Out of stock
Additional information
| | |
| --- | --- |
| Weight | 0.355 kg |
| Dimensions | 15 × 8 × 15 cm |
| Delivery | 1. Please allow 1 to 3 business days to process your order. For pre-order items, it might take up to 14 business days to order. 2. No pricing information will be included in your package. 3. Seal the package and attach the airwaybill to dispatch. Please allow 2 to 6 business days on standard shipping In West Malaysia. |
| Display | Colour: Actual colours may vary due to every computer monitor has a different capability to display colours and that everyone sees these colours differently. Therefore, we cannot guarantee that the colour you see accurately portrays the true colour of the product. Props: This gift does not include props used for the photoshoot. |
| Department | Hobbies and Interests |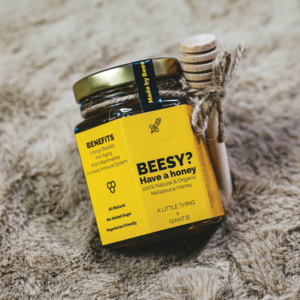 Marketplace
One of the most established honey manufacturing brands in Malaysia, Giant B, had invested a tremendous effort in the beekeeping industry while continuing to improve the quality of its products. Giant B ensures that their company provides 100% pure, genuine and organic honey. Health Benefits: * Contains nutrients that provide nutrition for surface cells. * Promote longevity, conditioning the body function, to restore good health. * Contains iron, can effectively improve Anaemia. * Nourish and improve myocardial metabolism. * Expand the coronary blood vessels. * Long-term consumption of honey improves stomach pain and heartburn.
RM

21.00