Matcha Green Tea Granola by Big Nuts
Matcha Green Tea Granola by Big Nuts
Looking for a delicious and healthy treat? Matcha Green Tea Granola is the perfect snack for any time of day. Made with oats, matcha, hazelnuts, almonds, raisins, mango, and goji berries, this granola is packed with nutrients that are good for you. Oats help in weight loss and may lower cholesterol levels, while matcha helps prevent cancer. Hazelnuts keep skin healthy, while almonds make skin glow. Raisins help with healthy bowel movements, and mangoes help with digestion. Goji berries are known to protect the eyes and boost energy levels. With so many health benefits, Matcha Green Tea Granola is a must-have in your pantry!
In stock
Additional information
Weight
0.032 kg
Dimensions
22 × 15 × 4 cm
Delivery

1. Please allow 1 to 3 business days to process your order.
2. The gift will be put into a carton box to protect the outer of the gift box. If the box is loose in the carton box, packaging accessories such as foam will be included to secure the gift box. No pricing information will be included.
4. Seal the package and attach the airwaybill to dispatch. Please allow 2 to 6 business days on standard shipping In West Malaysia.

Display

Colour: Actual colours may vary due to every computer monitor has a different capability to display colours and that everyone sees these colours differently. Therefore, we cannot guarantee that the colour you see accurately portrays the true colour of the product.

Props: This gift does not include props used for the photoshoot.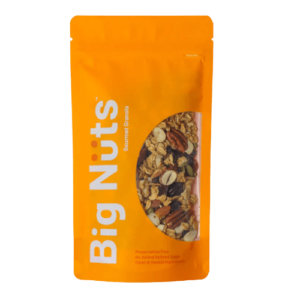 Quickview
Looking for a delicious and healthy snack? Look no further than Original Nuts and Cranberry Granola. This granola is packed with nutritious ingredients that are great for your health. Oats help with weight loss and can lower cholesterol levels, while almonds provide glowing and youthful skin. Pecans are known to help with brain function, and walnuts may lower the risks of cancer. Cranberries are great for oral health, and pumpkin seeds help with digestion. Sunflower seeds are good for the heart and provide energy. So whether you're looking for a nutritious snack or something to fuel your workout, Original Nuts and Cranberry Granola has you covered.
RM

18.00