A6 Journal
Additional information
Weight
0.128 kg
Dimensions
14.5 × 9.5 × 1.7 cm
Delivery

1. Please allow 1 to 3 business days to process your order.
2. The gift will be put into a carton box to protect the outer of the gift box. If the box is loose in the carton box, packaging accessories such as foam will be included to secure the gift box. No pricing information will be included.
4. Seal the package and attach the airwaybill to dispatch. Please allow 2 to 6 business days on standard shipping In West Malaysia.

Display

Colour: Actual colours may vary due to every computer monitor has a different capability to display colours and that everyone sees these colours differently. Therefore, we cannot guarantee that the colour you see accurately portrays the true colour of the product.

Props: This gift does not include props used for the photoshoot.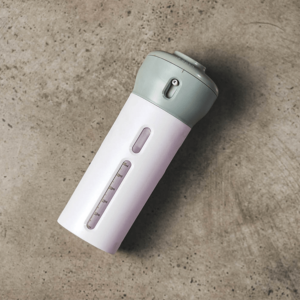 Quickview
4 in 1Travel Bottles, each bottle contains removable internal containers that form a user-friendly travel dispenser.
Lightweight and compact.
Travel Bottles can easily fit into a suitcase, backpack, toiletry or gym bag, so you can bring your favorite skin and shower products with you, wherever you go.
SMART LOCK AND ANTI-LEAK NOZZLES
BETTER FLOW FOR GELS
Capacity: 40ml (4pcs)
Size: 67x67x168mm
The inner bottle is made of pet environmental protection material, which is safe and environmentally friendly.
The pump body adopts the upgraded version of the external pump structure, and the spring emulsion has no contact, Safe and secure
The outer bottle is hollowed out, the inner bottle is fluorinated, and the category capacity is clear at a glance.
The four emulsions do not need to be taken out separately, only need to be switched by rotation to close the outlet.
Easy to store and easy to carry.
RM

18.90